Reviews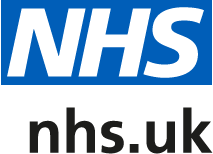 updated at 03:53pm on 13/06/2019
by SpringTests gave Kings Park Surgery a rating of 5 stars
Excellent help for a nervous blood test patient.
I am very nervous about giving blood samples - I absolutely hate it and would do anything to avoid having a blood test unless I am positively told by a doctor I must have it. I can't speak highly enough of the help and support I received from the phlebotomist and her colleague on duty this morning (Friday 29th March). From the word go she was extremely understanding and was very happy to cater to my need to lay back when having the sample taken, rather than sit up straight. She put on the air conditioning to cool me down a little bit and when I was fidgeting and having trouble keeping my mind off the test she got a colleague to assist, with my agreement. The colleague was relaxed, friendly and supportive and it was a really good idea to get that extra help.

Similarly, when I nearly decided not to have the test, I was politely but positively reminded that actually, I *could* do it and it *would* be okay. Nothing was going to happen and if I just made the effort today I would get it out of the way, rather than facing an even bigger mental hurdle when I came back. This was what I needed to hear, so thanks for saying the right thing.

Some people might think that this sort of help is something that the NHS can't afford to mess about with and people like me shouldn't go along unless they can take the test quickly. In fact, this help enabled me to have these blood tests when a less supportive approach would probably have meant I could not go through with it. Effectively, it made an important NHS service accessible to me, when I could not have accessed it otherwise. The tests will mean that some important issues can be dealt with much sooner.

If you really want to adopt a monetary view, it is actually worth it in the long run. As well as saving me health problems it will save the NHS money by enabling preventive health work.

I would also add that there was very good respect for patient privacy and dignity, allowing me to dress and undress inside the room wthout being hurried , without rushing me out for the next patient. This was so pleasant compared to some places I have been, and was accomplished while the phlebotomist was completing the forms, so no disruption to other patients.

All of this was done voluntarily, helpfully, with a smile and without any suggestion that I was being a nuisance. Not easy in a busy NHS clinic. Overall, it probably did not take that much longer than usual and the benefit to me was massive, I feel a bit more confident about these tests and more inclined to engage with health screening in future.

If I sound a bit over-impressed I can tell you I am, in fact, quite cynical, having had quite a few experiences of less than great interactions with a minority of NHS staff. I am not writing this review from a perspective of excessive credulity - it really was a great service
Visited in March 2019, Posted on 29 March 2019
by Mmafandave gave Kings Park Surgery a rating of 5 stars
Thank you
I would like to say thank you to the doctors and staff at the walk in clinic,you treated my wife with dignity and respect.They helped her with breathing problems taking time and care and explaining everything to us.Even though it said it would be a two hour wait it was just over an hour,much better than waiting six weeks with our own surgery for an appointment.
I would like to thank the polyclinic for a wonderful service
Visited in March 2019, Posted on 09 March 2019
by Anonymous gave Kings Park Surgery a rating of 5 stars
Very helpful and friendly
I found the staff to be friendly and helpful when registering. The practice manager was especially helpful. Many thanks for your assistance.
Visited in December 2018, Posted on 20 December 2018
by AEL gave Kings Park Surgery a rating of 5 stars
Pharmacist
Needed a blood pressure check, the pharmacist took the time to make me at ease resulting in the best reading for some time thank you a vital service
Visited in October 2018, Posted on 29 October 2018
We use cookies to help provide you with the best possible online experience.
By using this site, you agree that we may store and access cookies on your device. Find out about our cookies.
Functional Cookies
Functional Cookies are enabled by default at all times so that we can save your preferences for cookie settings and ensure site works and delivers best experience.
3rd Party Cookies
This website uses Google Analytics to collect anonymous information such as the number of visitors to the site, and the most popular pages.
Keeping this cookie enabled helps us to improve our website.